3 Steps for Cleaner Whiter Teeth
Things you need:-
banana
toothbrush
toothpaste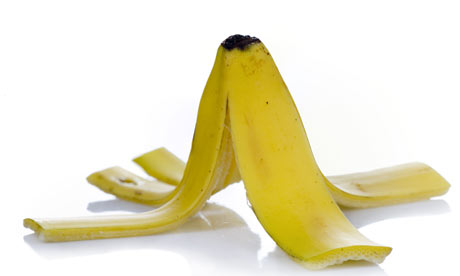 Directions:-
1.
Brush your teeth as you normally with with a dental cleaning cream and adequately protect your teeth
2.
Peel a banana fruit completely and leave aside for later use. Manually divide the peel into long sections. Rub and wet the inner part of the peel on your teeth in a circular motion for 2-3 minutes. Discard the peel once you finish the process.
3.
Brush your teeth again and rinse thoroughly to remove any remaining residue left by the whitening process.
Credits:- Easy Remedies